Adidas required a redesign of the micoach product page
to showcase the technological capabilities and drive awareness of their smart fitness devices. 
With the team @Perfect Fools Amsterdam, we developed the campaign concept and visual identity and defined the full user experience from consumer journey to custom user interface elements.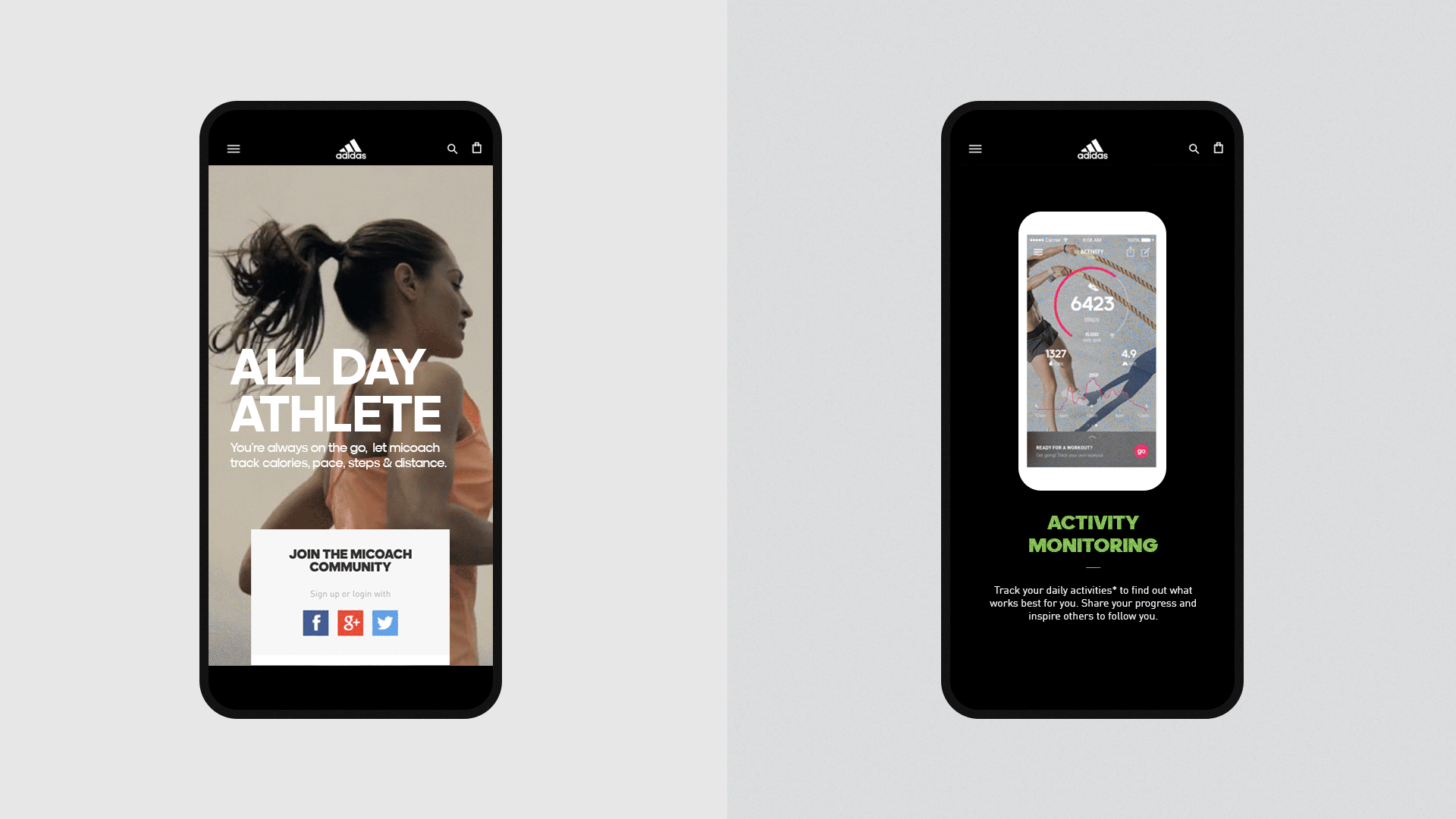 Existing assets were edited and optimised for best usage across multiple campaign touch points.